BERN, Switz., Nov. 19-21, 2021—Venezuela's Olympic champion Ruben Limardo Gascon won the individual gold medal and Russia won the gold in the team competition at the Bern Men's Epee World Cup. With 265 epee fencers and 33 teams competing, it was the first senior men's FIE World Cup of the 2021-2022 competition season. The event took place at Bern's Sporthalle Wankdorf.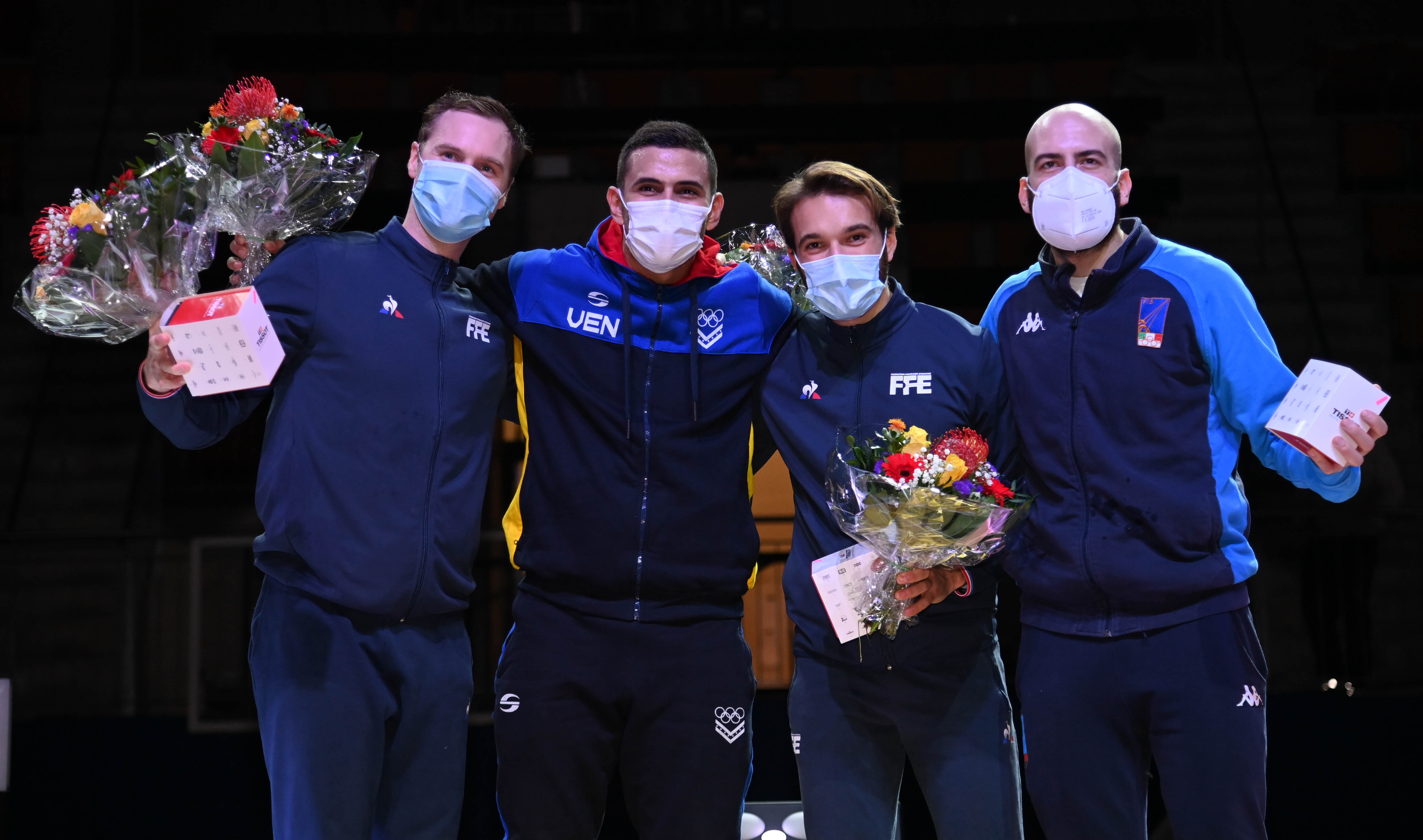 In men's individual epee, Limardo Gascon faced France's Alexandre Bardenet in the final match, winning with a 15-7 score. Bardenet defeated his teammate and Olympic gold medallist Romain Cannone in the semifinal round, 15-9, and Limardo Gascon beat Italy's Andrea Santarelli by a single touch, 10-9. Bardenet also won against teammate and world champion Yannick Borel in the quarterfinals, 15-9.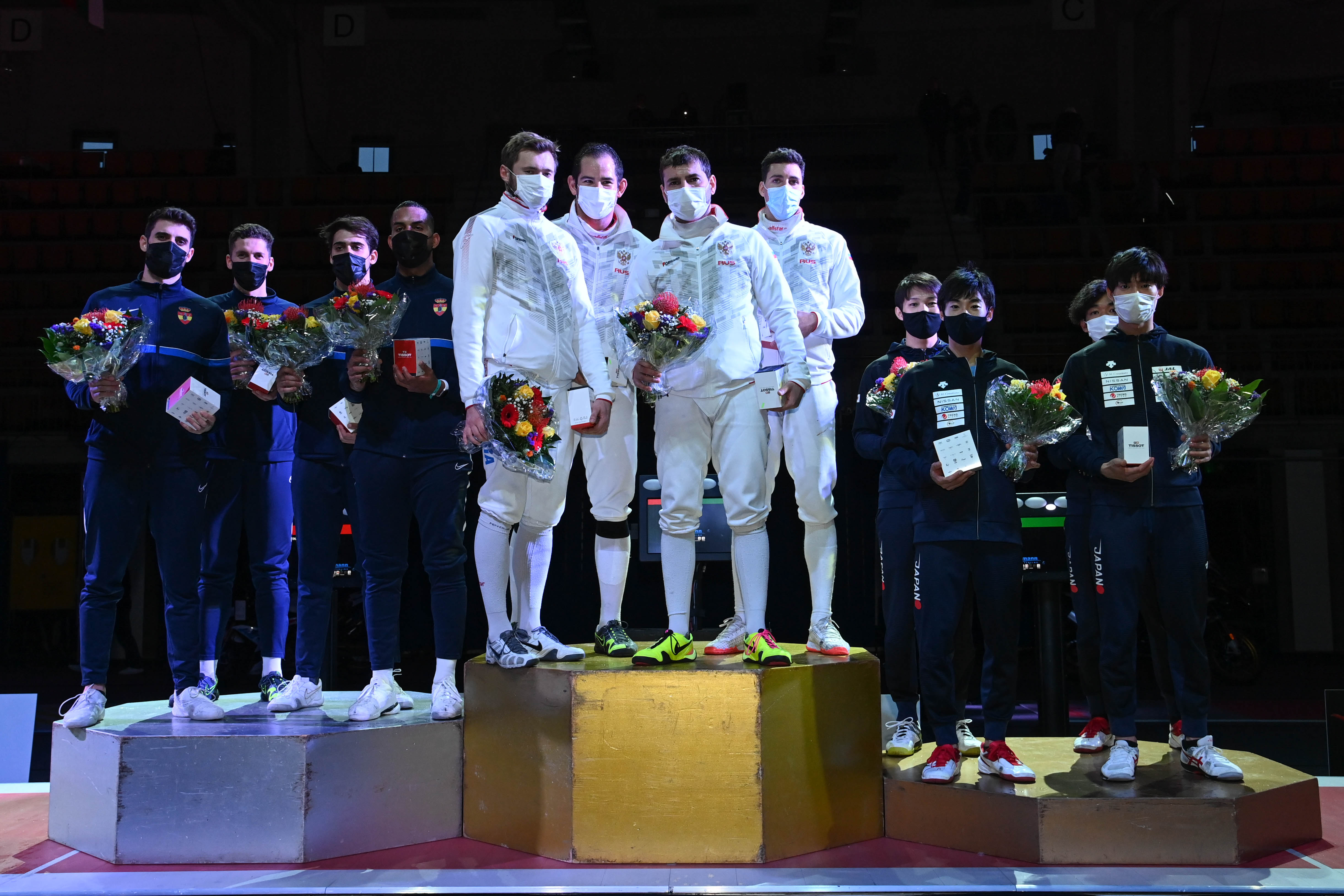 In men's team epee, Russia won by a single point against Spain, 45-44. Spain beat Hungary in the semifinal round, 45-42, and Russia defeated Japan, 45-34. Japan took the bronze medal against Hungary, 45-34.
Individual men's epee final rankings included Ruben Limardo Gascon (VEN, gold), Alexandre Bardenet (FRA, silver), Romain Cannone (FRA, bronze), Andrea Santarelli (ITA, bronze), Daniel Berta (HUN), Koki Kano (JPN), Alex Fava (FRA) and Georgiy Bruev (RUS).
Team men's epee final rankings included Russia (gold), Spain (silver), Japan (bronze), Hungary, France, Ukraine, Denmark and Italy.
Complete and official results for the event may be found here on the FIE web site. For more exciting world fencing news and features, check out the FIE video series on the YouTube FIE Fencing Channel.