Mar.26, 2017
Kunshan, Jiangsu Province, China
The all-new 2017 China Fencing Club League officially launched this weekend and the first event had been staged in the International Conference and Exhibition Center in the city of Kunshan, Jiangsu Province.
Almost 3,000 fencers of all the 3 weapons competed together on 101 pistes, officiated by 130 referees, making a heroic moment in the Chinese Fencing history unprecedentedly.
From this year, China Fencing Club League has been updated in aspects of both hardware and software, in order to provide better services to the participants. To realize the setting of 101 pistes, 2 halls of altogether 24,000 square meters and 100 tons of equipments were used. The information system had also been updated so that the competition was running much more efficiently and the participants may get live results and immediate event notices through personal cell phones. In addition, live streams were provided for all the finals through new media platform.

The League consists of 6 stations and 1 grand final, taking place in the characteristic cities of Kunshan, Tangshan, Nanchang, Haikou, Changchun and Hengdian. In total 20,000 fencers are expected to participate in all the 6 plus 1 league competitions.

After the 2008 Beijing Olympic Games, the sport of fencing in China entered a period of rapid development and popularization. Up to now, there are 400 fencing clubs registered at Chinese Fencing Association, and the number is increasing every day.
The China Fencing Club League, initiated in 2009, has played an important role by bringing fencing sport to more people and families. Large number of cadets and juniors become fencers and start enriching their understandings on the noble spirits of this great sport.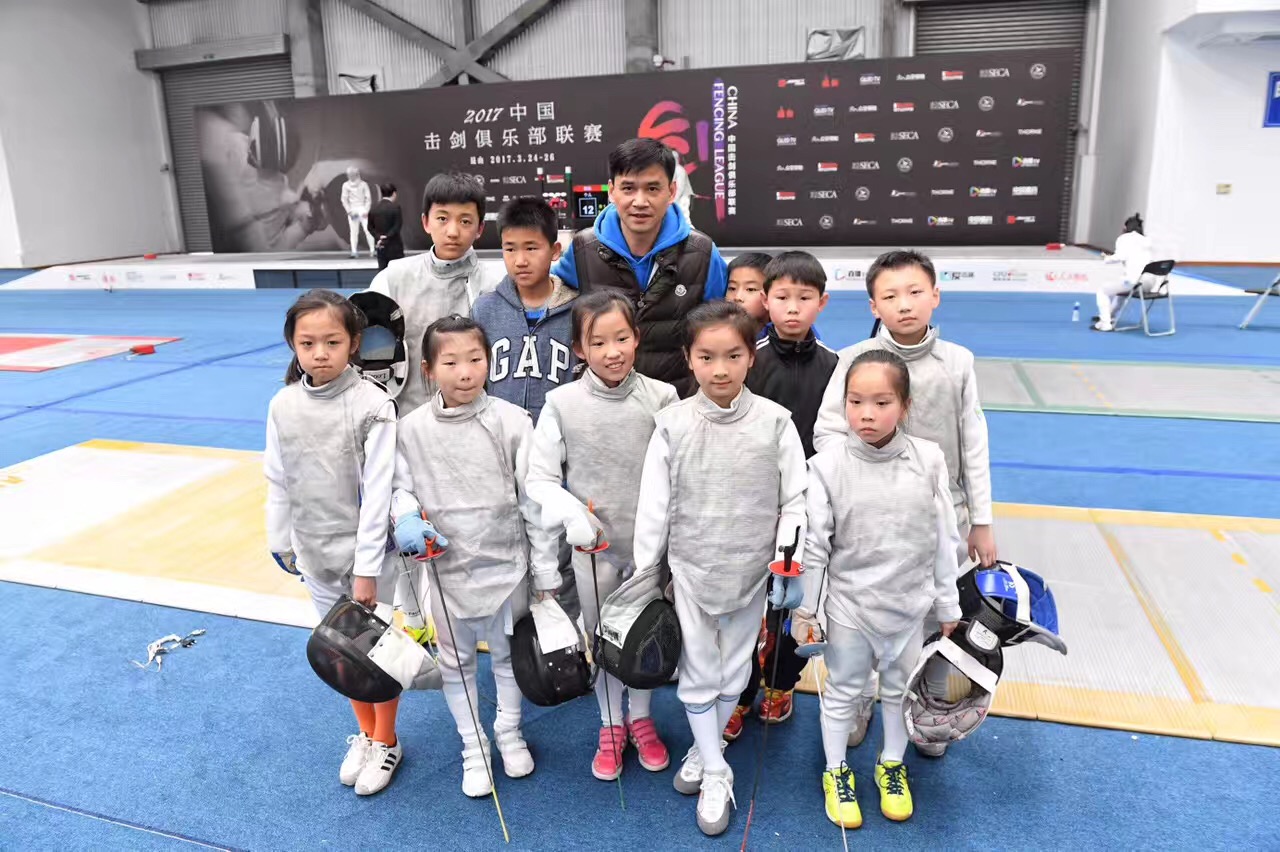 Lucky fencers were able to receive guidance during competition from Ye Chong, Olympic Silver Medalist & Head Coach of Chinese National Men's Foil Team.